Making flats can be quite cumbersome, especially if you stride towards automation and simplification of the process. Our flap panel makes making flat frames with your refractor telescopes part of automated routine, without hacks like LCD screens, sky with T-shirt etc.
While you image, flap panel is neatly tucked away next to the refractor tube. When you finish imaging, you simply close it up and turn on (dimmable) LED light. You can adjust the brightness according to your camera responsiveness/gain settings and different filters.
But that is not all! For those with humid conditions, we are also offering an optional accessory – built in heater, which can dry up the dew off the LED panel. And for smaller telescopes it can even take care of optics dewing. Note: for major dewing and larger optics which have bigger lens, which is further away from the front of the dew shield we still recommend dedicated dew strip.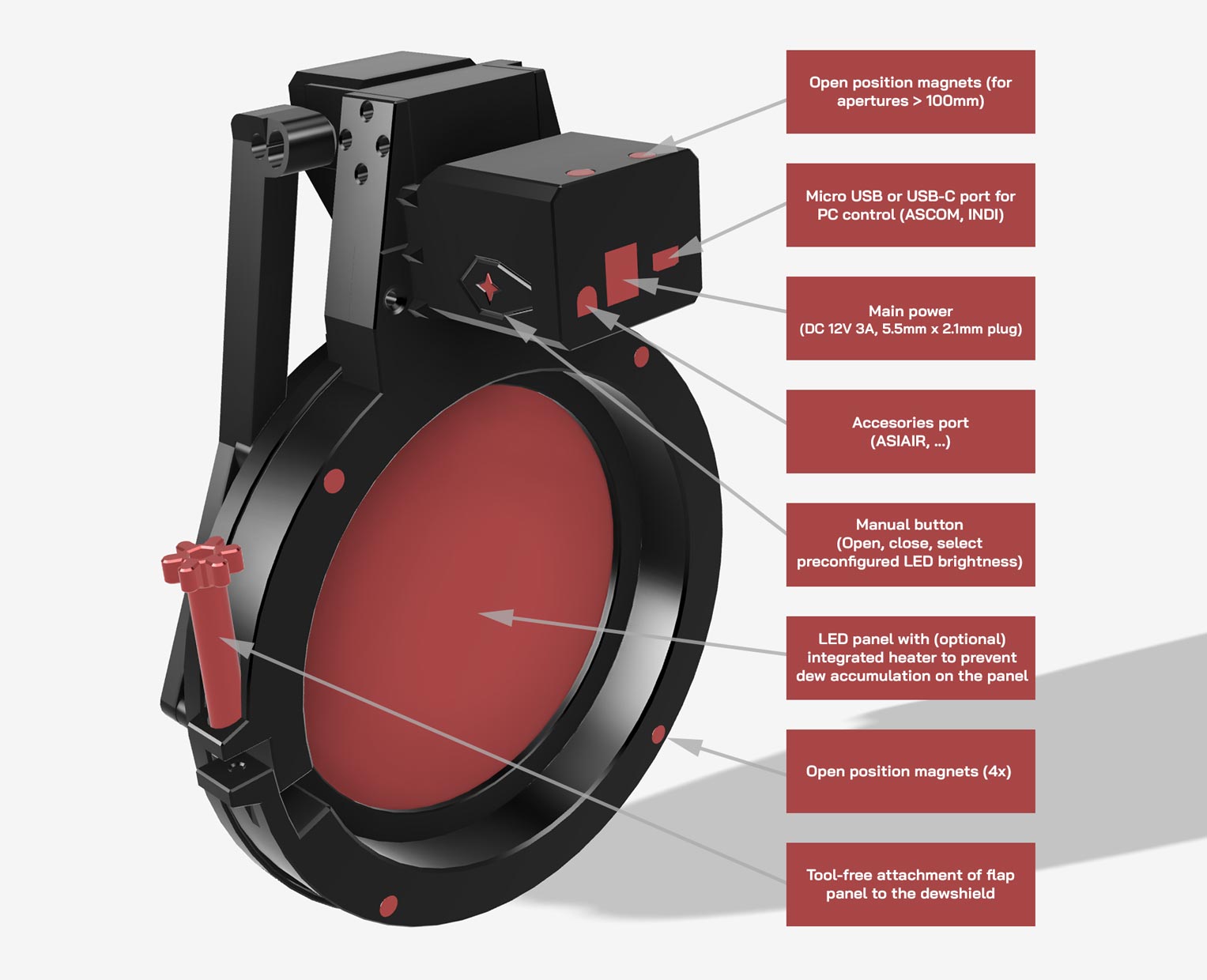 ASCOM supported
INDI supported
LED brightness control
270 degree range of motion
built in heater (optional)
lightweight (300g)
power adapter NOT included